When getting boxes of beautiful flowers in for a wedding, one thing that is needed is a cooler.  I had done some research online and found several articles on a walk in cooler ran by an air conditioner and something called a Coolbot.  Since this was not my area of expertise I quickly handed this project over to my husband.  He agreed after watching several videos online on how this worked great for florists, flower farmers and even hunters, to give it a try.  My husband will be the first to admit that building things is not his specialty, but we have an awesome son in law that thrives on these kinds of projects and he was excited about tackling this for me.
Keith ordered an LG 12000 BTU window air conditioner and the Coolbot controller from Amazon.  Since a window air conditioner only cools to 60 degrees and the flowers need to be kept about 40 degrees, the Coolbot works together with the window air conditioner to drop the temperature to the 40 degrees needed.
Keith laid a base of cement pavers to build the cooler on.  This keeps it off the floor and protects it from water and makes it easier to remove in one piece if we ever want to move it out of the garage.
Now the actual framing could begin!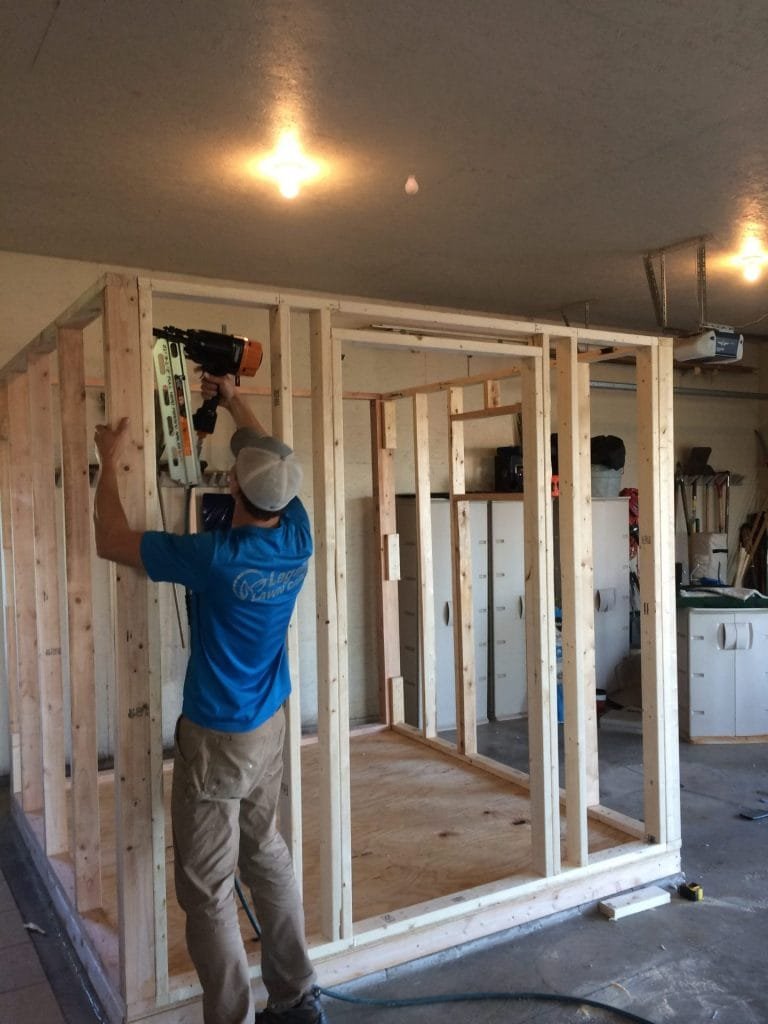 They insolated with foam board and Brice wired in the outlets and lighting.  They finished off the outside (which I still need to paint) with plywood and installed an insolated door.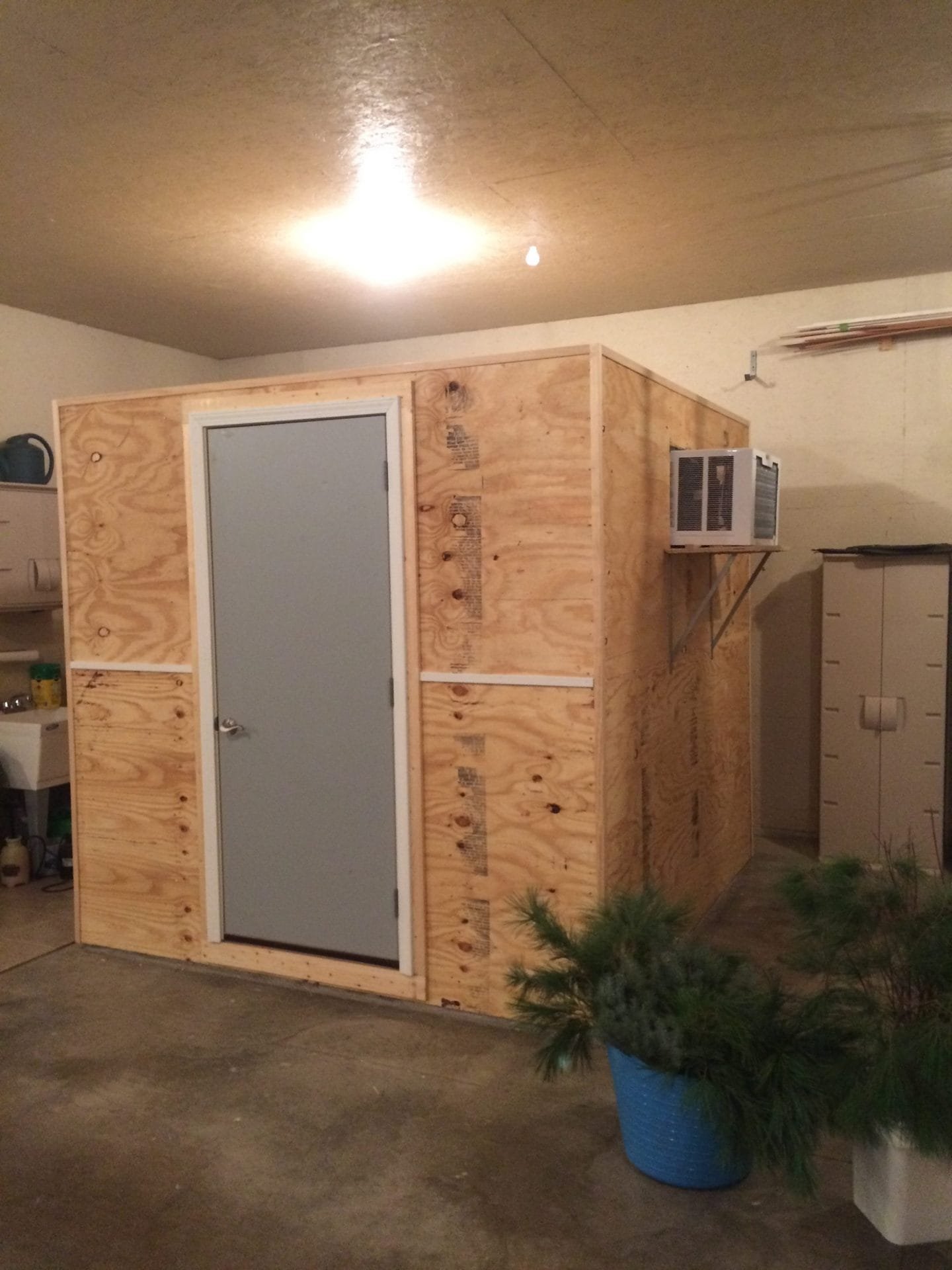 Brice finished off the inside walls with a wainscoting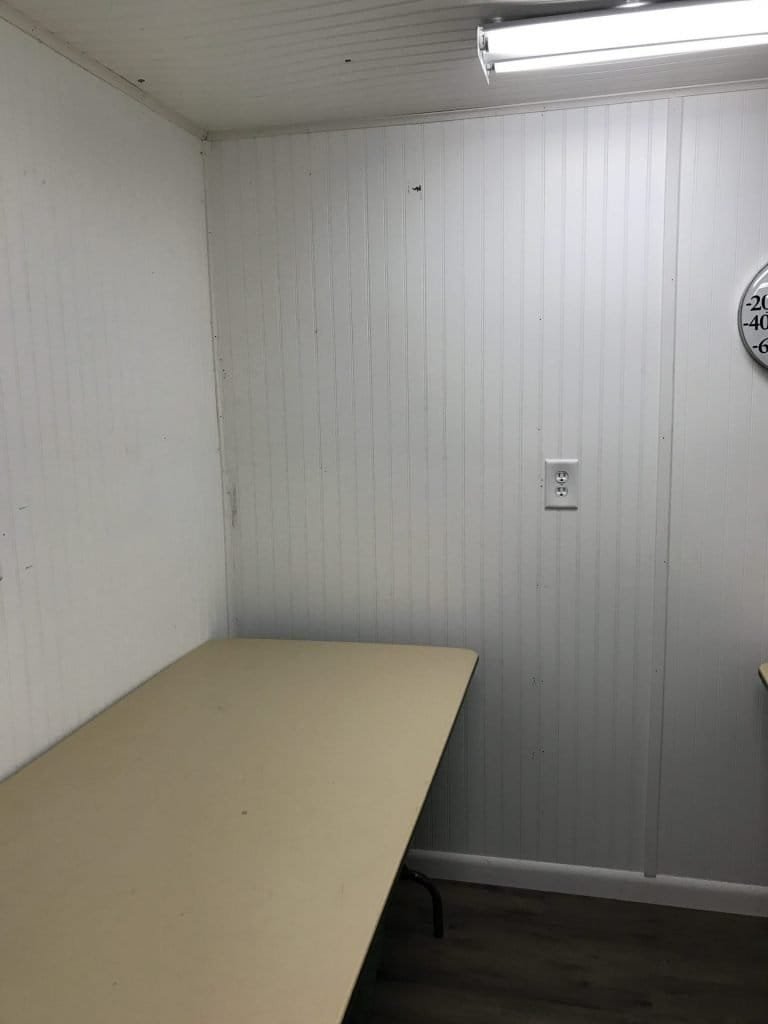 and on the floor used some vinyl wood flooring.
I couldn't be happier with how my little cooler has turned out!  Thank you Brice and Keith for all your hard work in completing this project!