When planning an outdoor wedding the weather is always the unknown factor as we make plans.  October 17th brought a very windy morning as we set up for Travis and Meghan's wedding at Kickapoo Creek Winery.  I love how the outdoor patio is covered and can be completely closed or the sides can be opened to reveal the beautiful setting of this space!  We were very thankful for the enclosed area as we prepared for the afternoon ceremony!

Kickapoo Creek Winery is a beautiful spot for a fall wedding and Meghan was a stunning bride!
I love the colors that Meghan chose for her bouquets to compliment the dusty blue dresses.  Meghan was such a gracious bride to work with!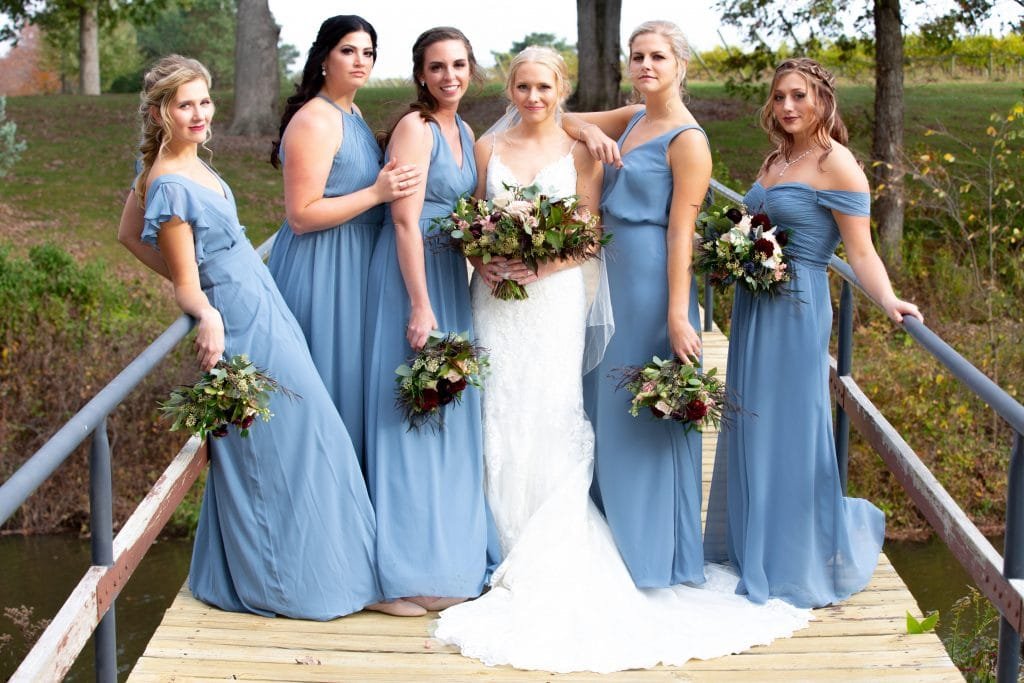 Their reception was held indoors at The Winery.  Compote floral arrangements added a pop of color to the room.
Meghan was able to transfer the flowers from the ceremony arbor to use on the head table at the reception.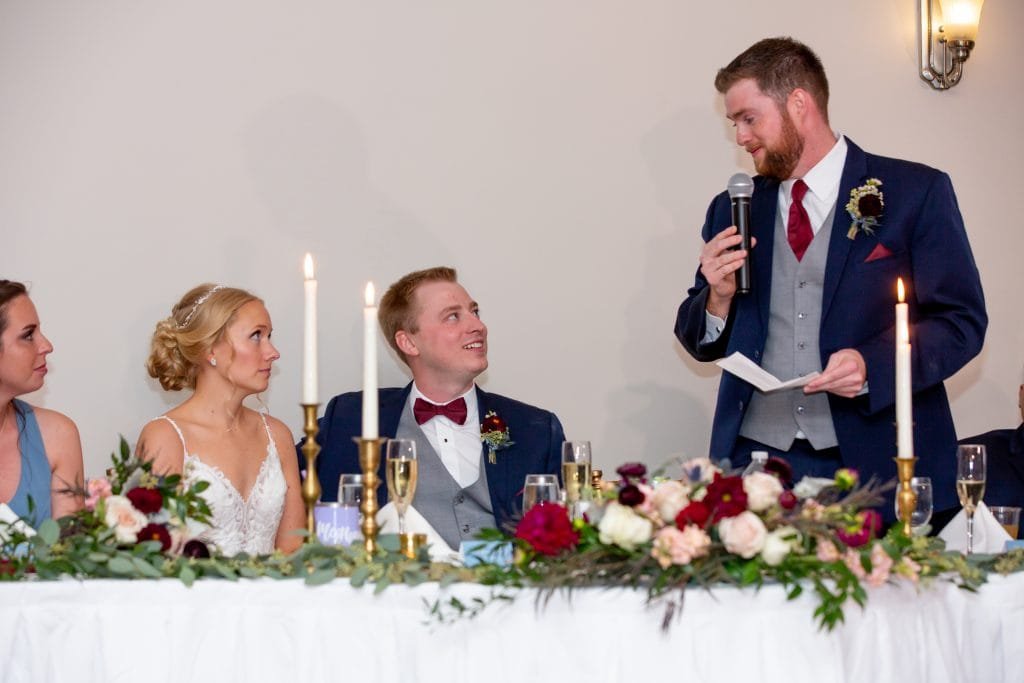 Congratulations Travis and Meghan!  It was a joy to be a part of your wedding day!