I have been honored to do the flowers for two of the Waller girls!  This family is so genuine and I have loved being a part of their celebrations!  They are beauties inside and out!
The wedding took place on their beautiful family farm.  As we arrived family (especially her mom 🙂 and friends were hard at work completing all the last minute things to make this day special for Meghan and Zac.  This day was truly a labor of love and the result was a perfect setting for an personal, intimate day!
Meghan's amazing lush bouquet was filled with lots of greenery and fragrant garden roses, ranunculus, lisianthus, veronica and other fillers.
Her bridesmaids carried a downsize of her bouquet.
Zac and the boys had boutonnieres of ranunculus to match.
This farm had so many great areas for pictures and these two were so photogenic!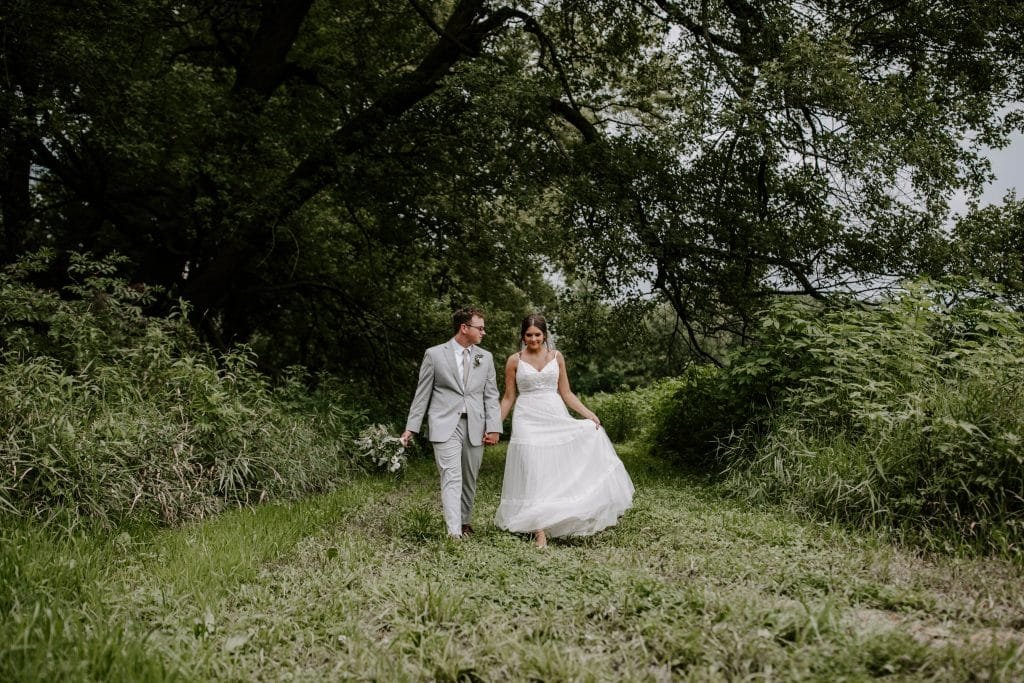 Congratulations to this special couple as they begin their lives as husband and wife!