Kolby and Shelby had an absolute perfect day for their wedding!  I don't always have the honor of attending the wedding, but for this one I did!  Shelby has a special gift of lighting up a room as she enters, her smile is infectious and her energy is contagious!  The love from this day radiates from these pictures!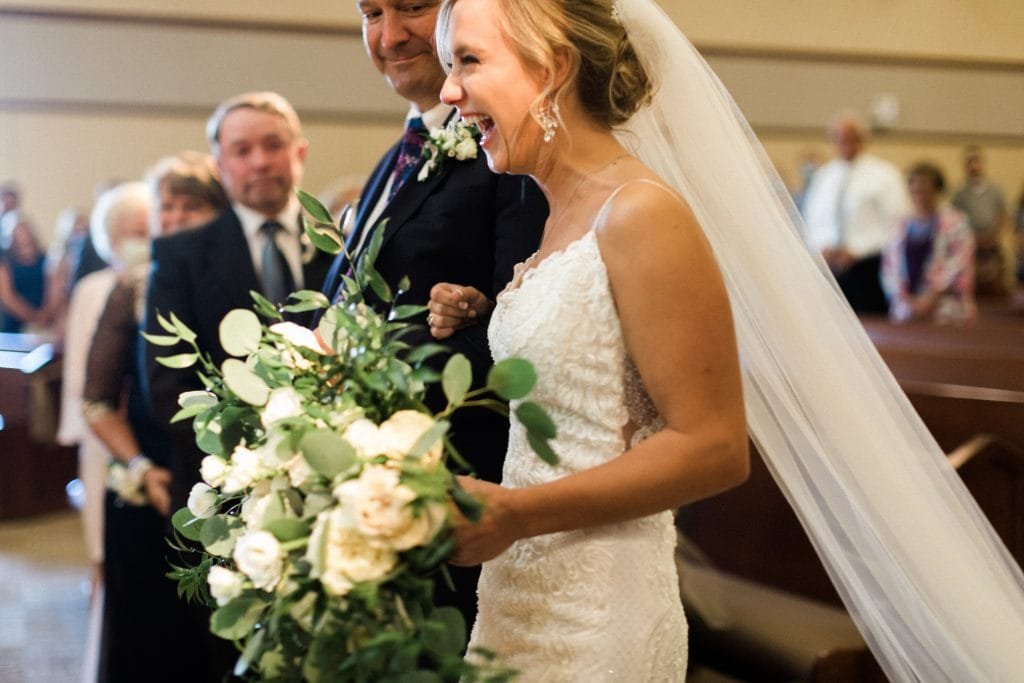 The ceremony took place at First United Methodist Church in Geneseo where Kolby has grown up attending.  The town of Geneseo, IL  is such a quaint town that just makes you want stay and linger through the beautiful downtown area.

Kolby and Shelby both grew up in families that farmed and so it was only fitting that instead of a unity candle Kolby and Shelby used dirt from both of their family  fields and blended them around a tree that they would plant at their home as they begin their lives together.
This day was surrounded with the love of family and friends with so many treasured memories that will last a lifetime!
Shelby chose a all white bouquet to compliment the beautiful dress from Adore Bridal.  She looked stunning!  Her bridesmaids wore neutral cream/nude colored dresses and carried a downsized bouquet of Shelby's.
The reception took place at Parker Run Vineyards in New Windsor, IL.  The grounds here are so beautiful and offer so many picture perfect spots!
The greenery and florals from the arbor that were the backdrop for the ceremony were moved to the head table as a floral garland during the reception.  A great way to get double use of a large focal piece!
Congratulations Kolby and Shelby!  We wish you the very best as you begin your life together!