Nikki and Kyle had the challenge of planning a wedding long distance and trusting me to do their flowers without ever meeting me.  We emailed and talked on the phone but I did not meet Nikki until the day of her wedding.  Originally her wedding was to be in the large room at The Cannery but because of downsizing their day because of Covid they chose to use the smaller setting called The Grove.  This space can accommodate any size from small and intimate or a larger gathering.
The weeks leading up to Kyle and Nikki's wedding were stressful because of all the changes they were unsure if this day would happen!
The bridal suite at The Cannery gives ample room to spread out and get ready.  It also is a great area to take pictures!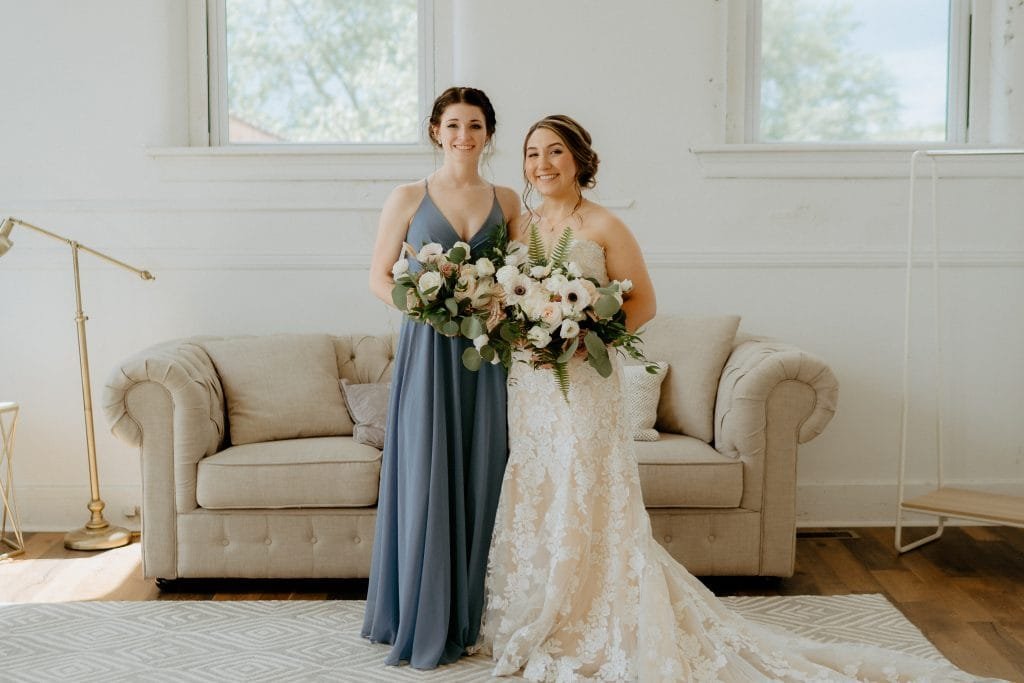 The ceremony took place in the Courtyard.  The moon shaped arbor from Two Sisters Rental was a beautiful backdrop.  I added flowers to complete the look that Nikki was wanting.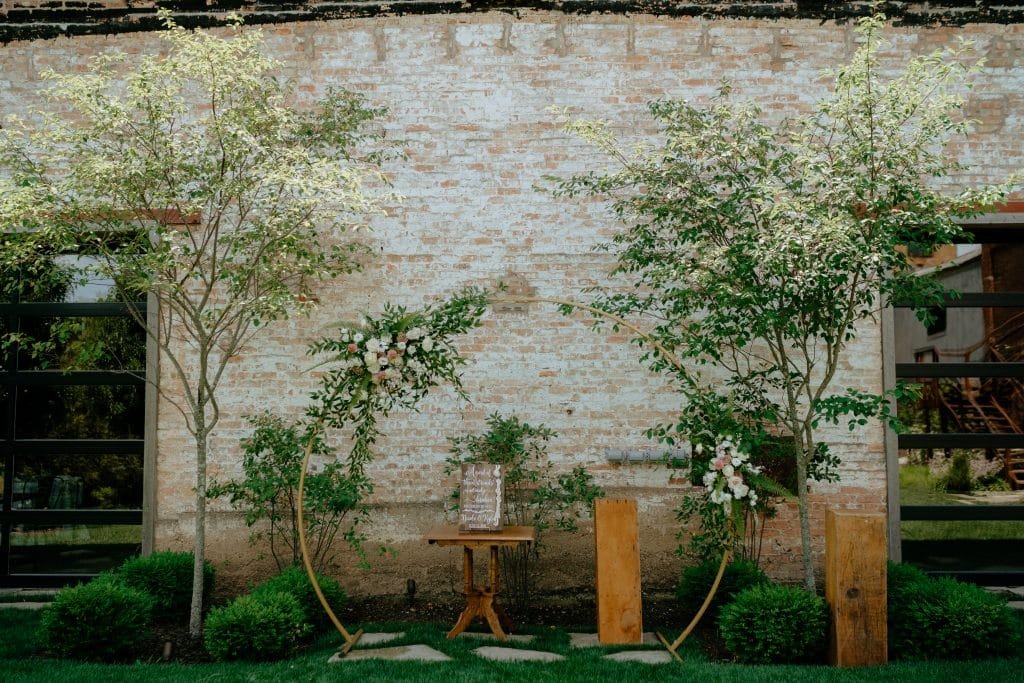 Guests were welcomed into the reception space by an industrial seating chart.
Nikki used Two Sisters for her rentals.  I added florals and greenery to the blue goblets and down the tables.
Congratulations Kyle and Nikki!