Saige and Tucker's beautiful backyard wedding was held in her grandma's gardens.  As I drove to the secluded spot I immediately noticed the immaculate gardens.   What an absolute perfect spot to get married!  I entered the charming home to the bustle of activity of girls getting hair and makeup done.  One of the favorite things about my job is the people I have met and the moment where I get to show the bride her bouquet. 
Their arbor was built by Saige's grandpa.  The rustic arbor was perfect for this tree lined setting!
Saige was a beautiful bride.  She chose a bouquet filled with pinks and whites with garden roses as the focal.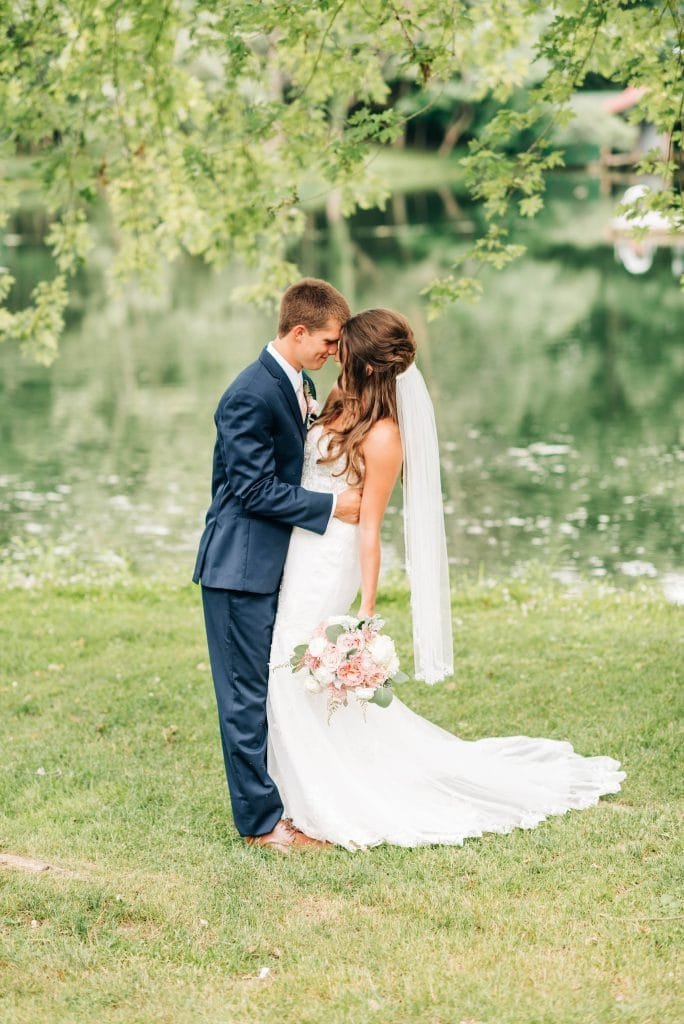 Congratulations Saige and Tucker!  I can't wait to continue this celebration as we plan for your reception in January!