Ben and Ellie were my first couple to move ahead with their wedding during the Covid pandemic.  I have been amazed at how the couples of 2020 have dealt with the changes and postponements of what they originally planned and dreamed their wedding day would be.  Ben and Ellie's wedding was supposed to be held at Wildlife Prairie Park, but when that was looking like that would not happen they decided to hold their Bohemian wedding in their backyard of her families home.  This was the perfect setting for the intimate ceremony and it turned out to be such a beautiful day!
Ellie wanted a simple, rustic flower crown and a bouquet of greenery with some added texture to go with the rust colored dresses that the bridesmaids wore.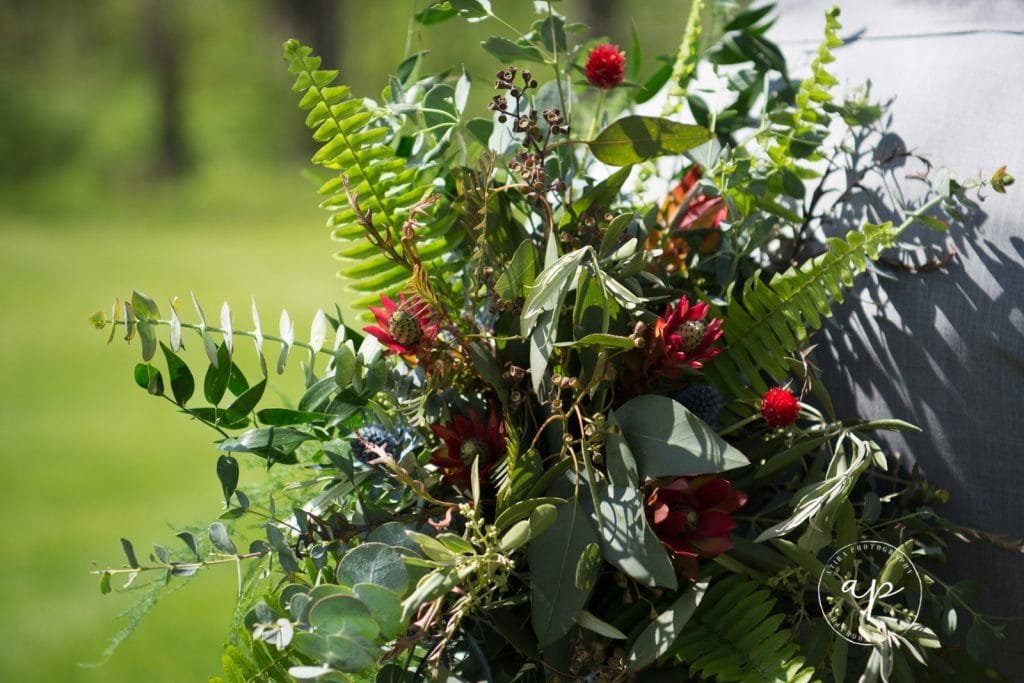 For Ellie's boho wedding it was only fitting that her dress came from Tel Aviv.  Ben and Ellie actually met in Lebanon where they were both doing missions for the same organization.
They were married under a pergola intertwined with wisteria vine that was decorated with ferns, a macrame backdrop that we draped a garland of greenery on, lanterns and candlesticks.  An oriental rug with her colors pulled everything together and anchored the spot where they exchanged their vows.  They did such a great job making this day so special, even though it wasn't the original plan.
I loved getting to know this amazing family and having the opportunity to bring Ellie's vision to life!
I know they will look back at this day with special memories of being surrounded by those who love and support them and I am sure they wouldn't change a thing about this day!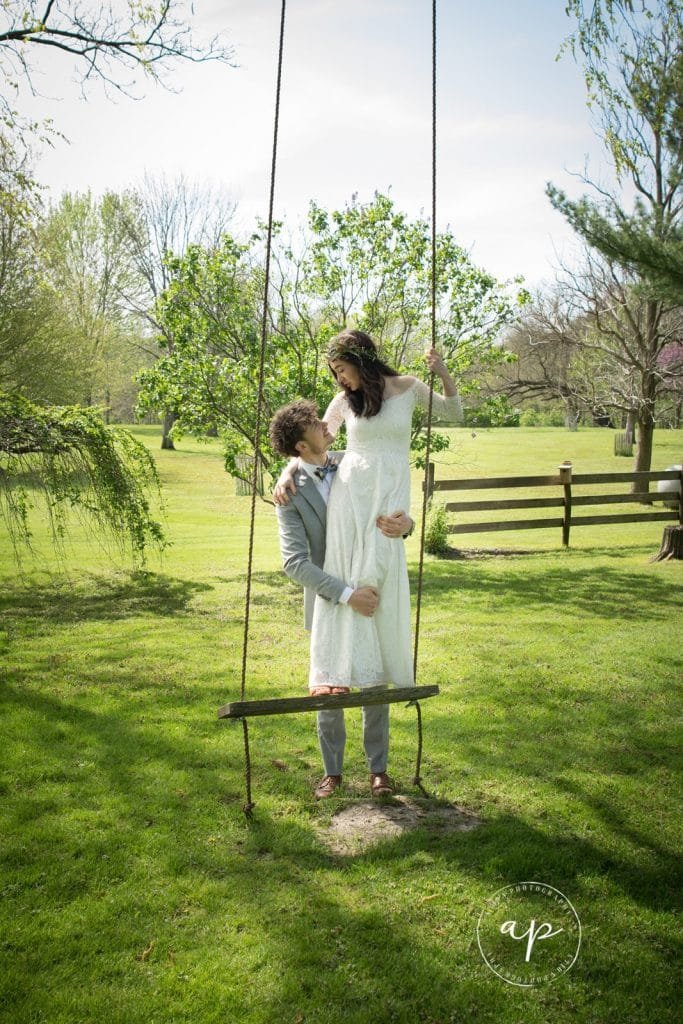 Congratulations Ben and Ellie!  I wish you a lifetime of love!