What is the purpose of a wedding photo shoot and why would you spend money to put together a fake wedding?  The answer to that question is a photo shoot gives creatives the opportunity to try something new and to collaborate with other creatives that you love working with!  It gives you the opportunity to step out of your box and have fun!  When Abby Jo messaged me about doing the flowers for this spring photo shoot I was so excited about the pop of color in the flowers on her vision board.
This bouquet just screams spring!  I love coral charm peonies, so they had to be front and center in this bouquet!  Runucculous, anemone, craspedia, scabiosa, spray roses and clematis brought the look all together!
Garret and Shayla were our newly engaged models and were the perfect choice for this photo shoot.  Abby Jo captured so many beautiful shots of this couple!  The bride wore a stunning bohemian dress from Cloud Nine in Peoria and the groom wore a suit by asos.  The brides make up was done by Leiana Hilton and hair by Precision Hair & Beauty Lounge.
The groom wore a pocket boutonniere that conveniently slipped into his jacket pocket.  I think we will see more of this trend!

Cavents Events helped to style the tablescape area.  Reuben does a great job bringing together all the little details.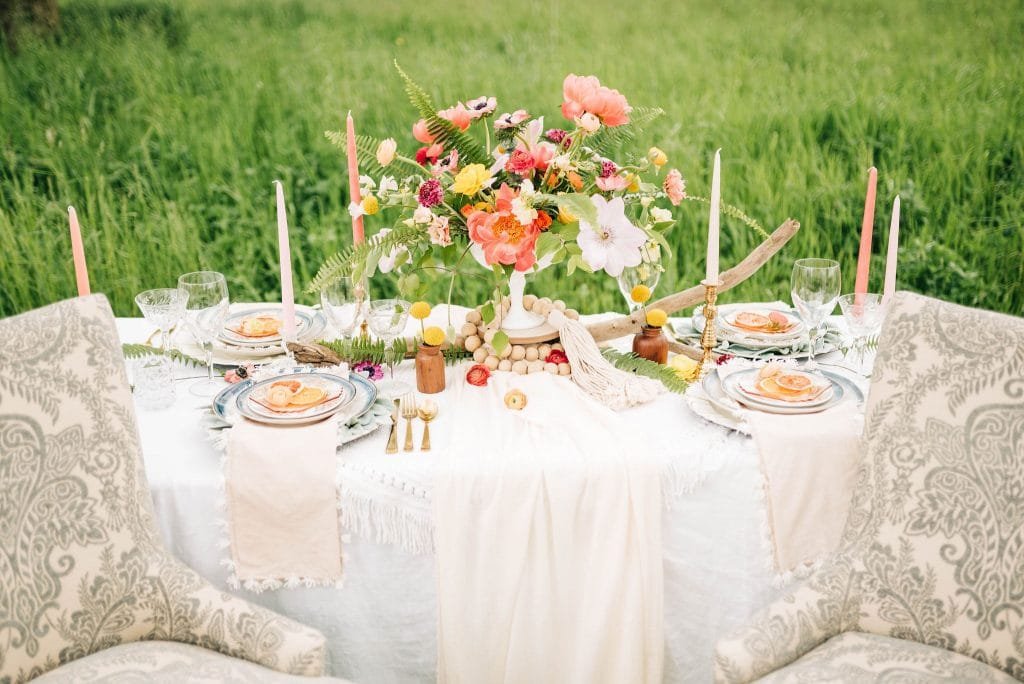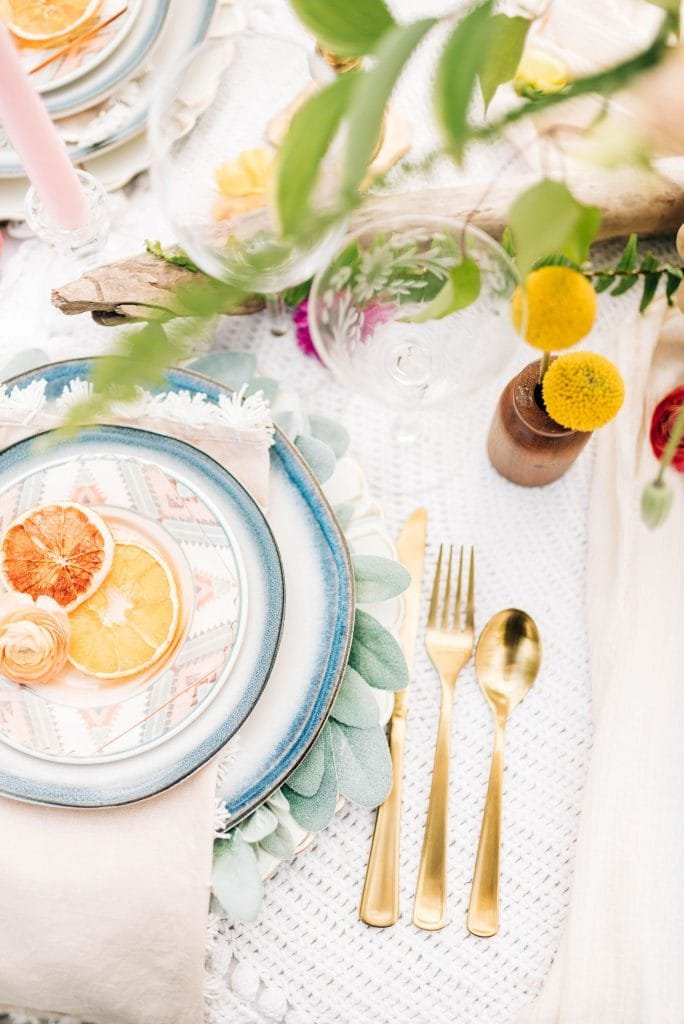 The cake was made by Linda Veatch.  She was so kind to bring yummy cupcakes for us all to snack on that morning.
The Wandering Mare is a cocktail/Mocktail moblie bar service that can serve your guests from their adorable trailer. 
Abby Jo put so many hours into coordinating this photo shoot.  We had perfect weather and the result was so many beautiful pictures.  Picking a few to post is so hard so I will leave you with a few more of my favorites!