Rain, rain go away, come again another day,  Hannah wants sunshine for her wedding day!  This was our wish for Brandon and Hannah's day but it was not meant to be.  I think it poured all day, but it could not dampen the love between these two!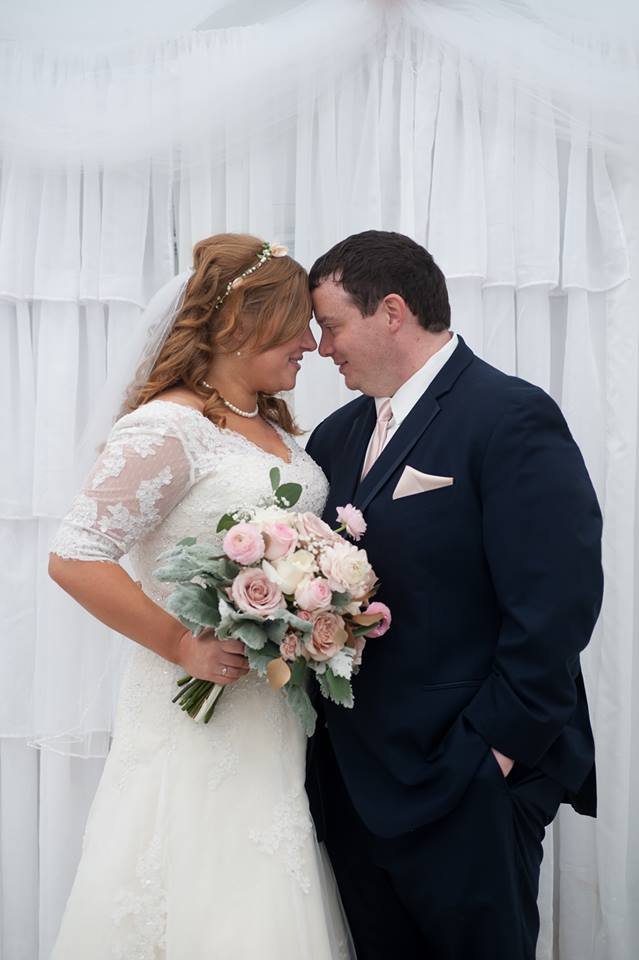 The week of the wedding Hannah and her mom stopped by to pick up some things they were using to decorate at the reception.  I was so amazed at how calm they both were.  Both of these women have such a beauty about them….inside and out!
Hannah chose roses and ranunculus for her bouquets in the soft muted blush tones.  We added a touch of gold since that was the accent color she was using.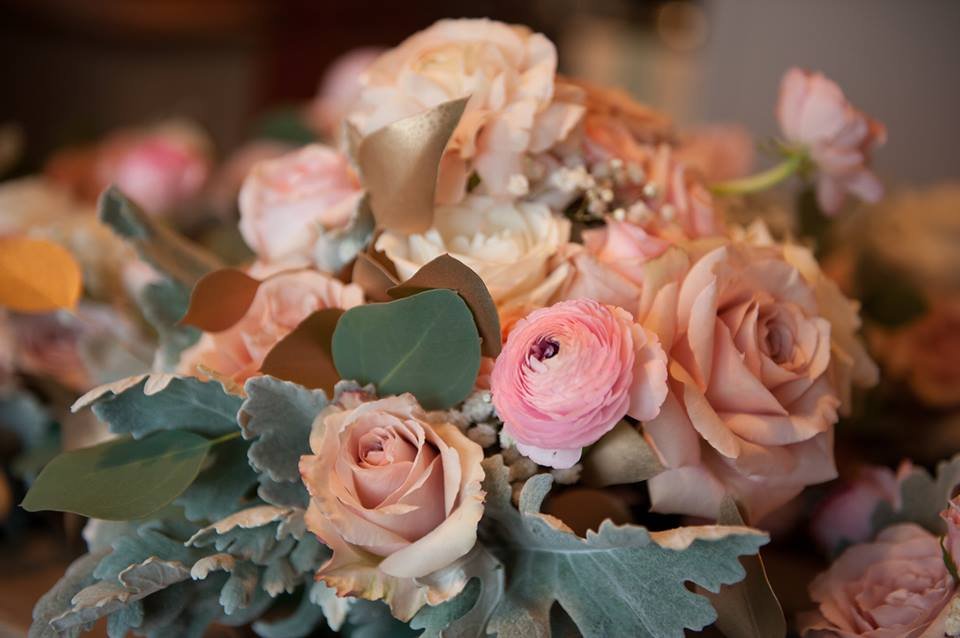 Thank you Brandon and Hannah for allowing me to be a part of your day!  I wish you many blessings in the years ahead.  I have no doubt that the love that shows in the many photographs from this special day will only grow deeper as the years pass by!  You two were meant to be together!